Columns (Time, Brain, Tranformation, Skeleton)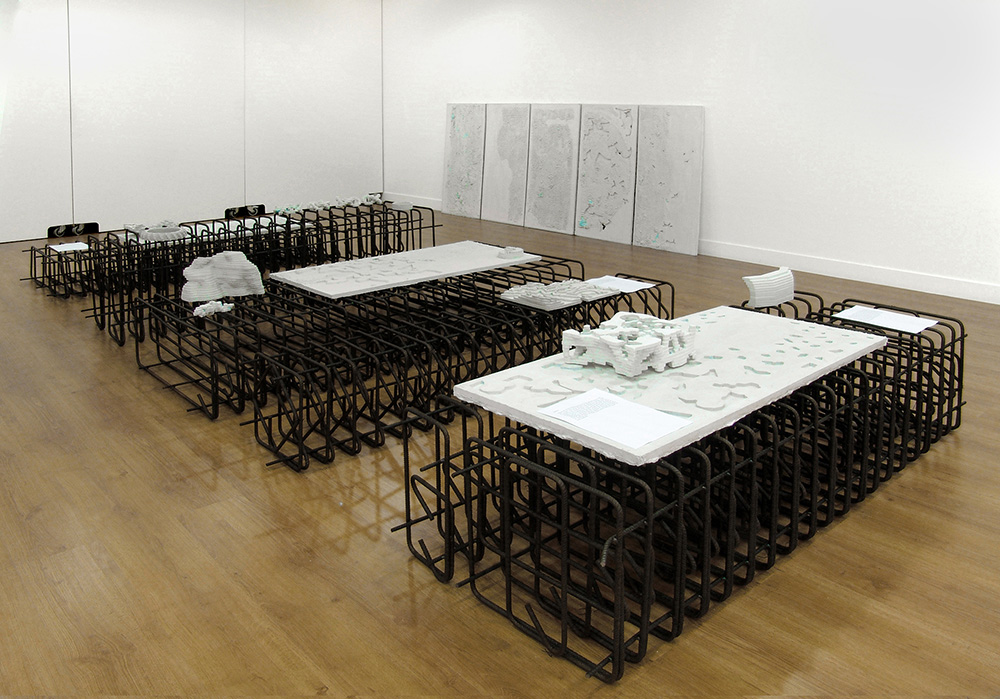 Petros Moris, Columns (Time, Brain, Tranformation, Skeleton), 2015
Steel, plaster, extruded polystyrene
Installation view at the Cyprus Embassy in Athens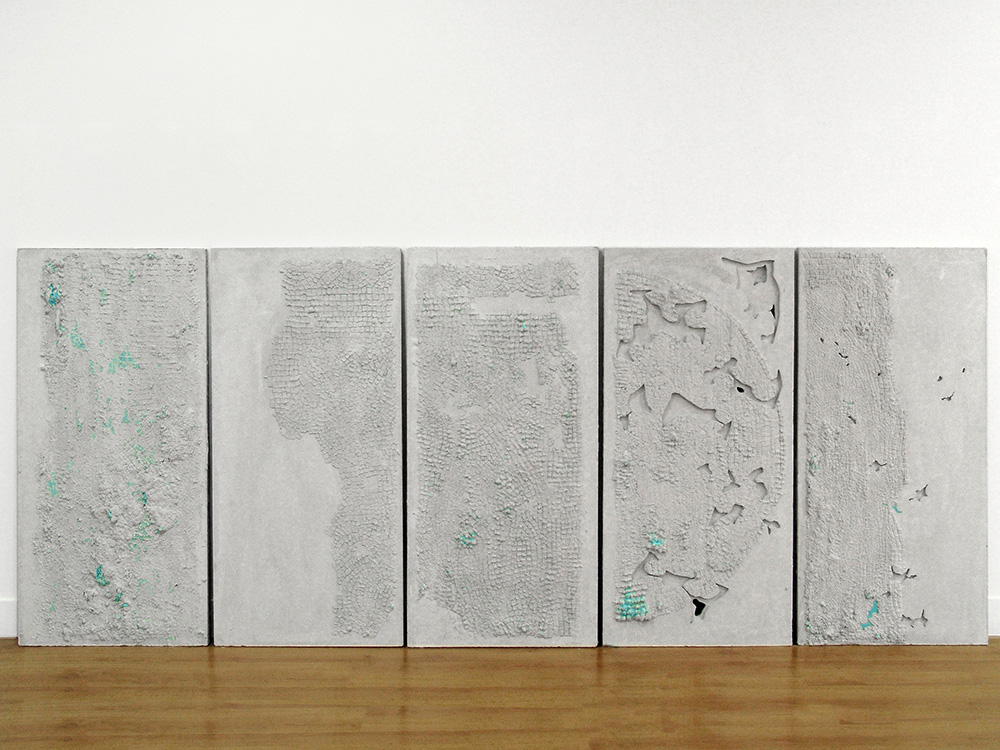 LDDML, 2015
Plaster, extruded polystyrene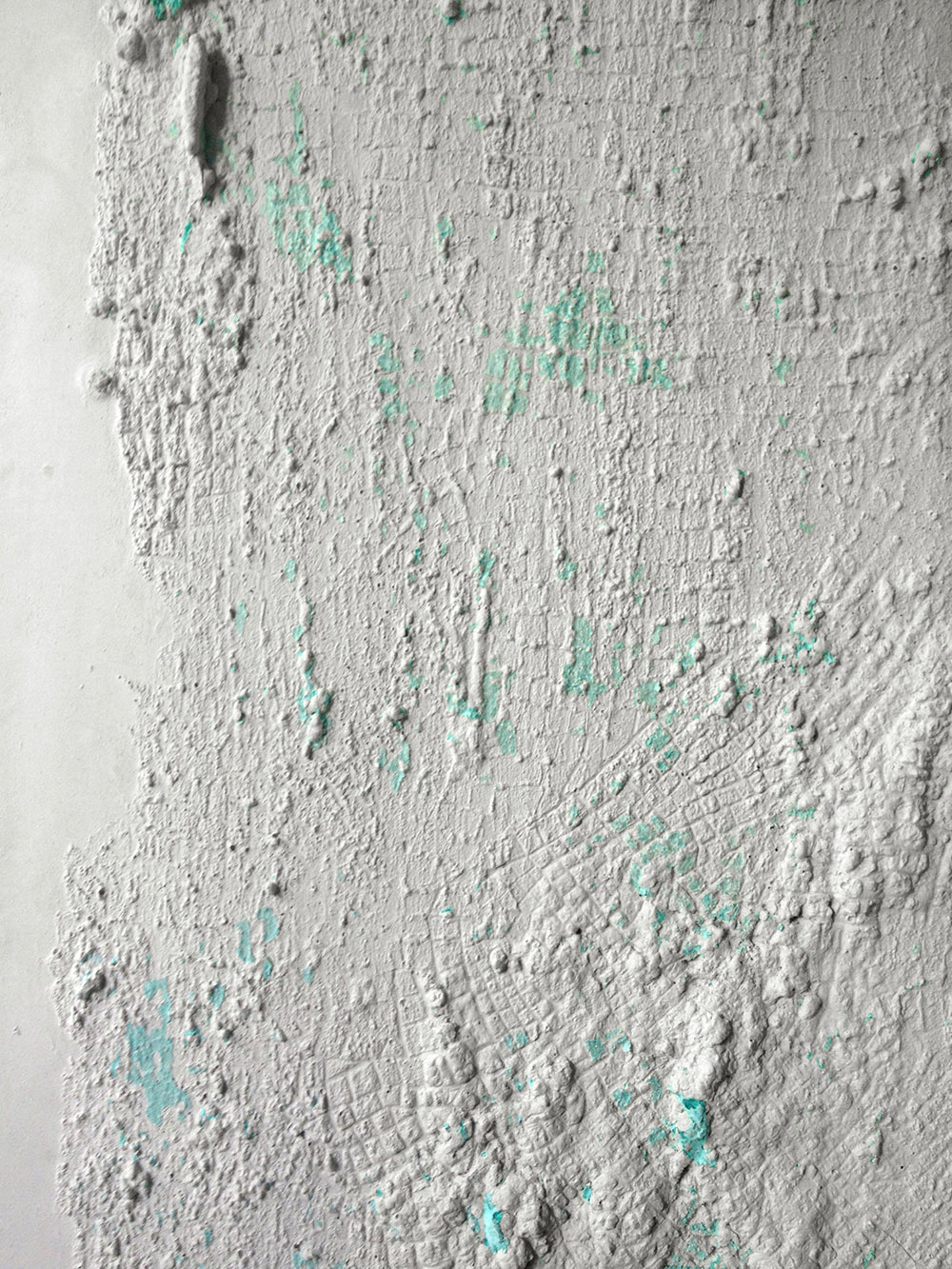 Leda A, 2015
Plaster, extruded polystyrene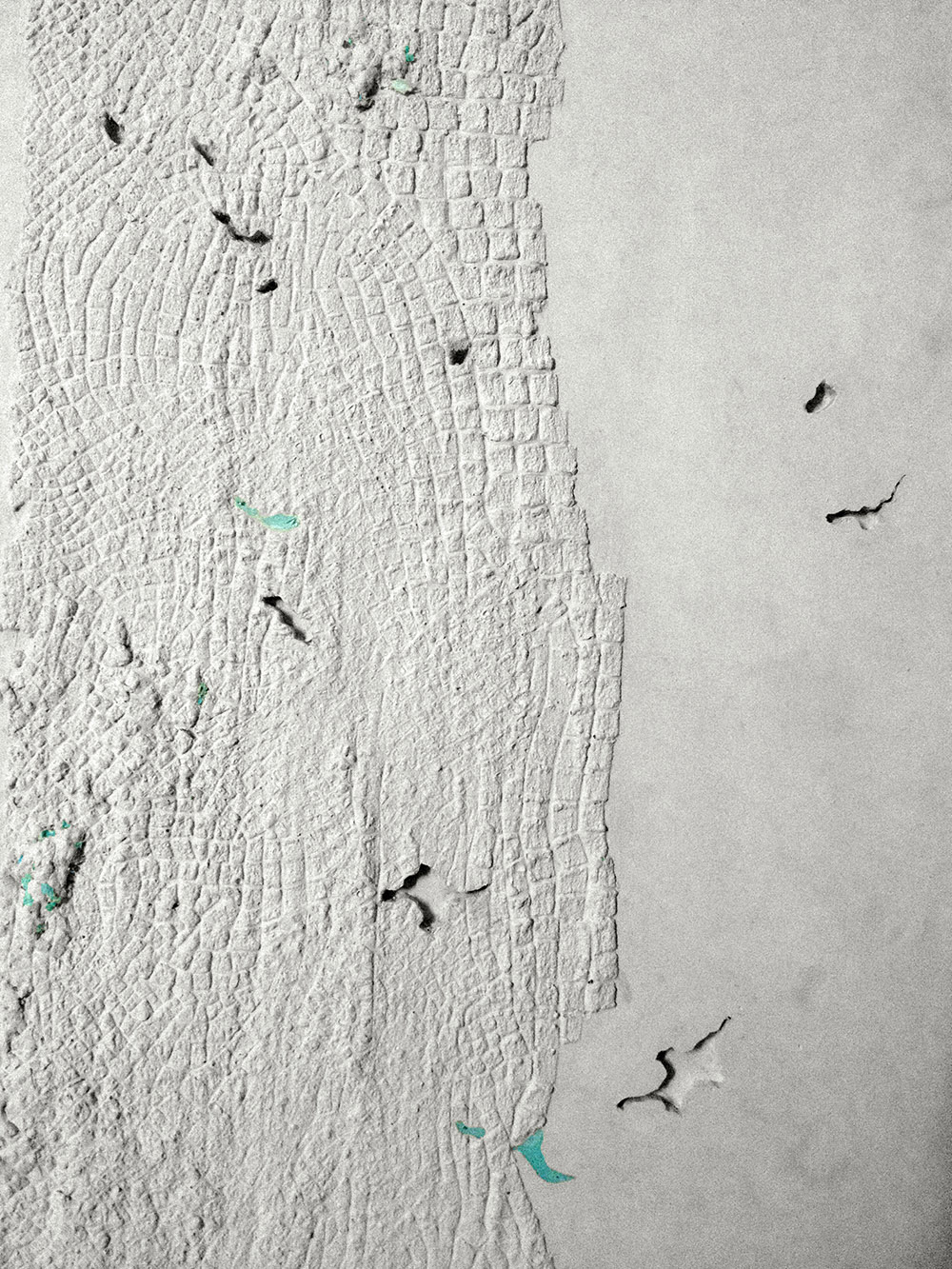 Leda B, 2015
Plaster, extruded polystyrene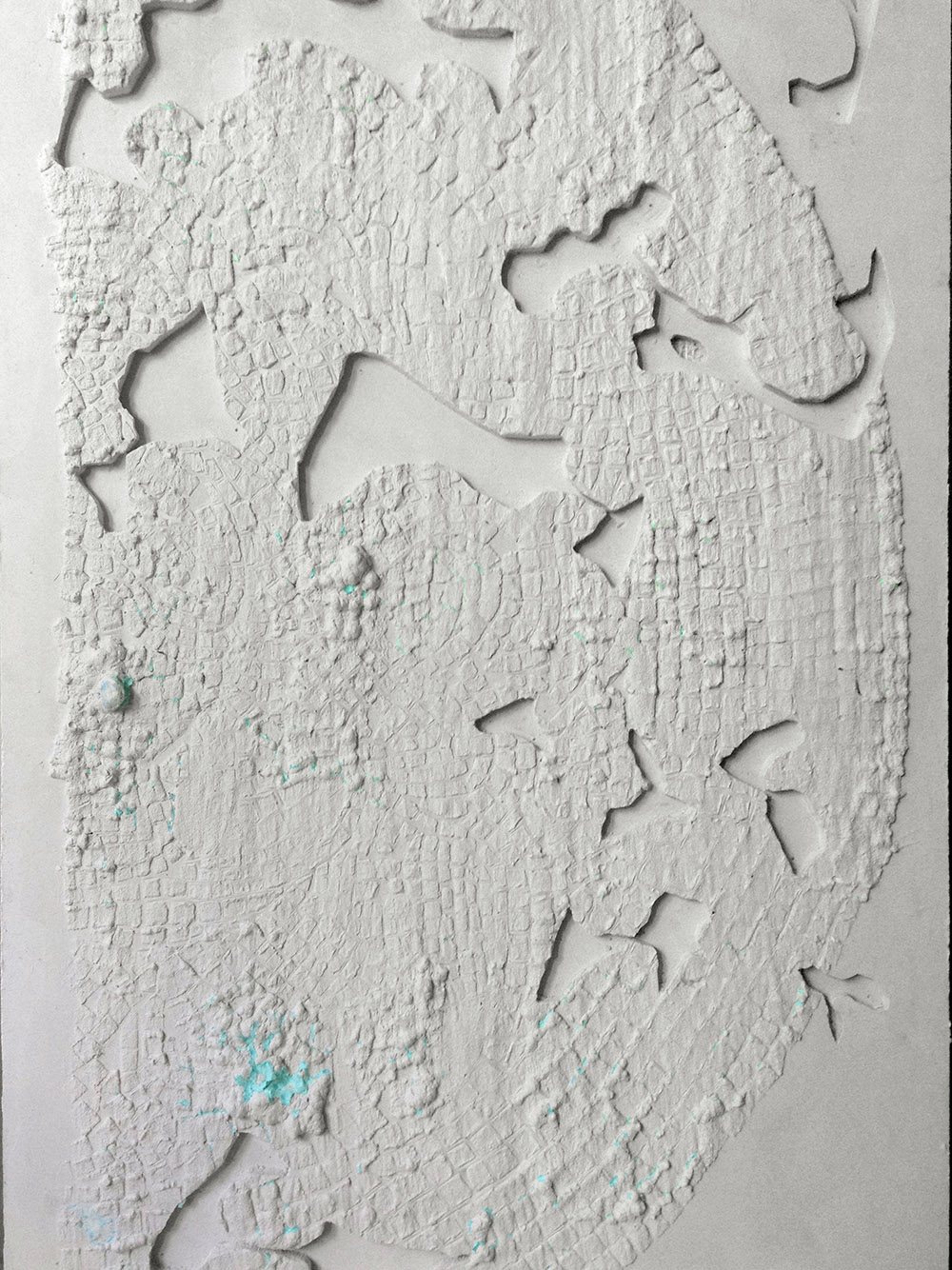 Medusa, 2015
Plaster, extruded polystyrene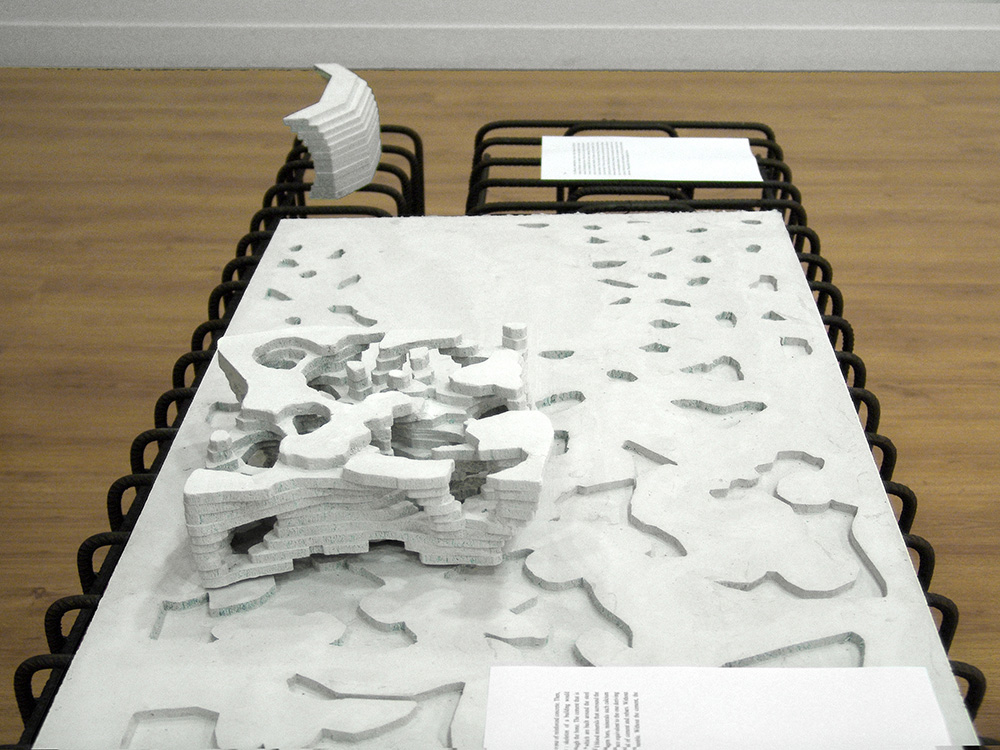 Columns (Time, Brain, Tranformation, Skeleton), 2015
Steel, plaster, extruded polystyrene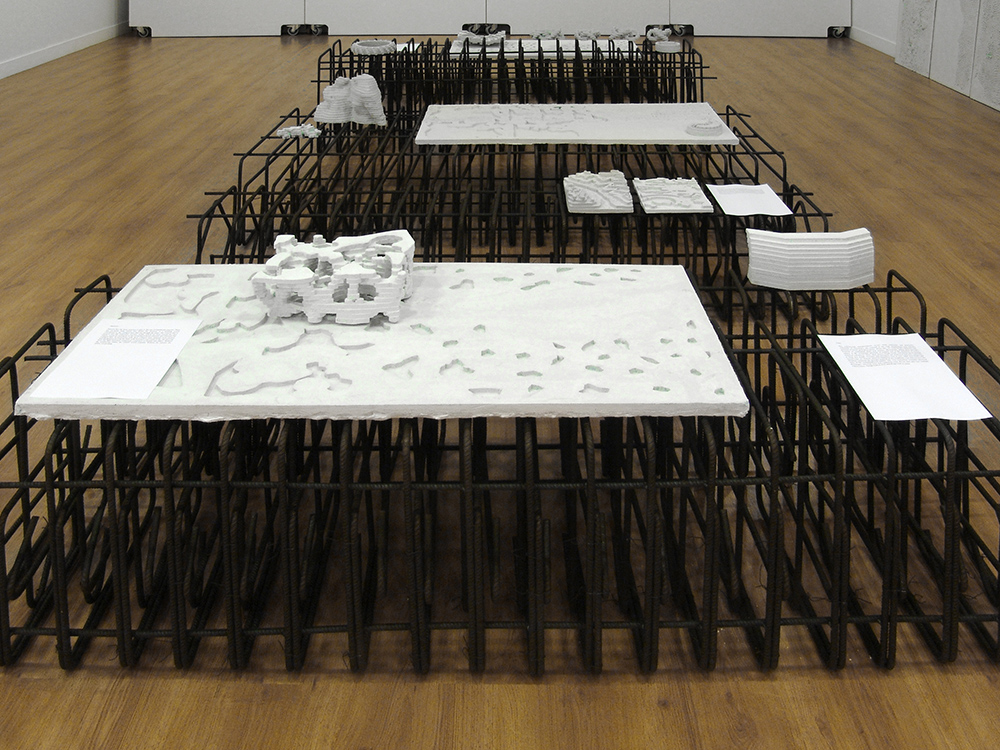 Columns (Time, Brain, Tranformation, Skeleton), 2015
Steel, plaster, extruded polystyrene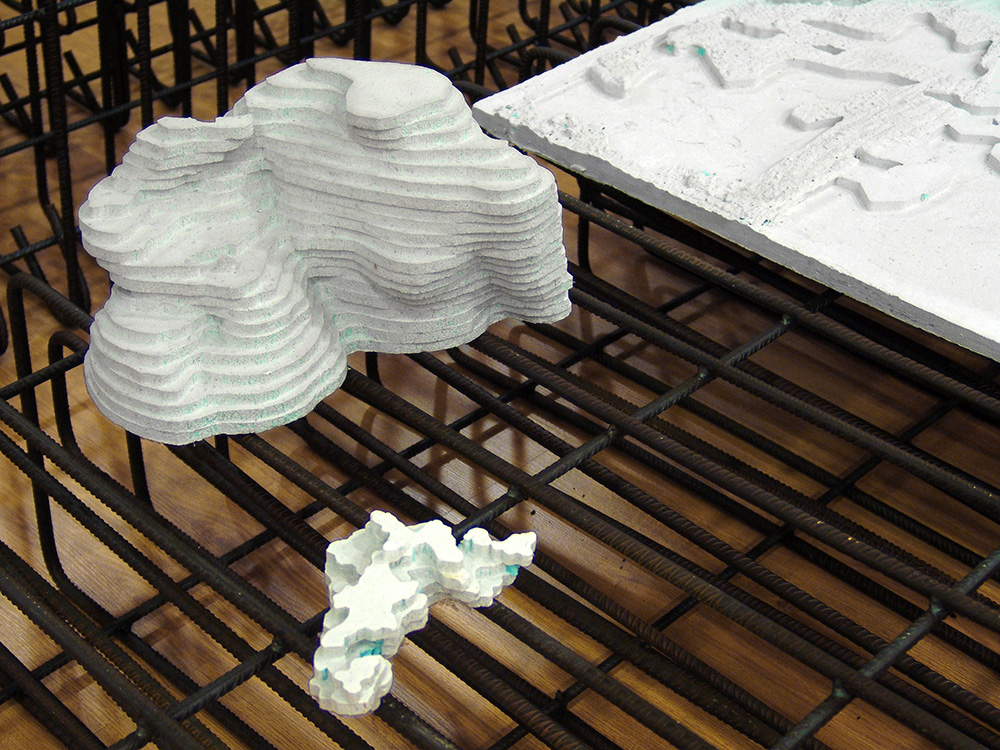 Columns (Time, Brain, Tranformation, Skeleton), 2015
Steel, plaster, extruded polystyrene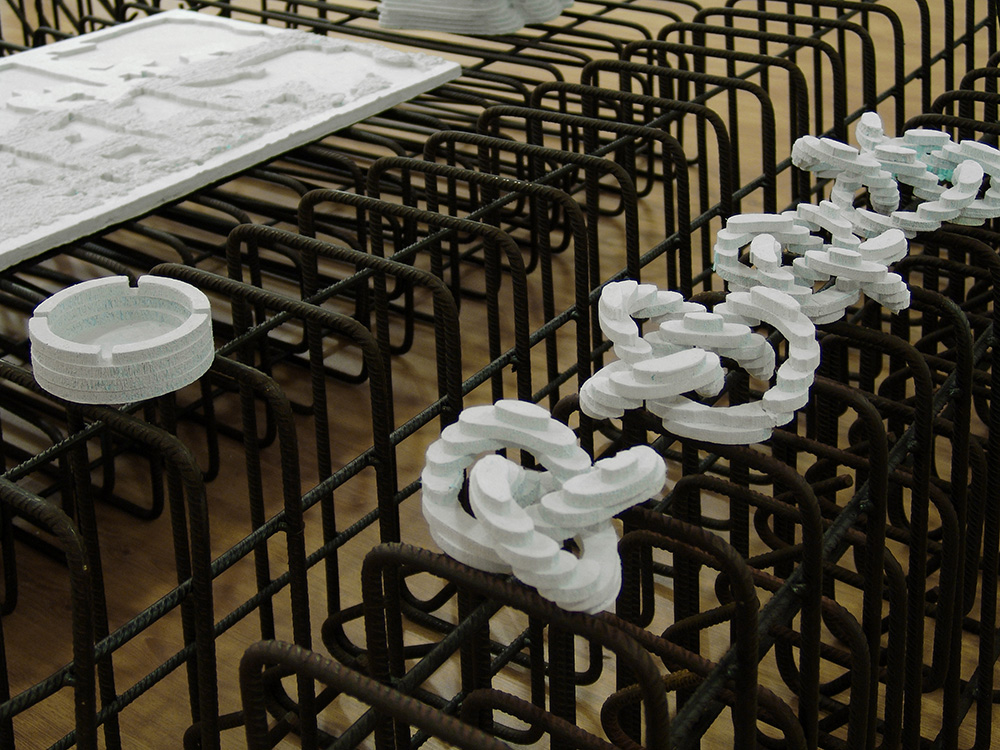 Columns (Time, Brain, Tranformation, Skeleton), 2015
Steel, plaster, extruded polystyrene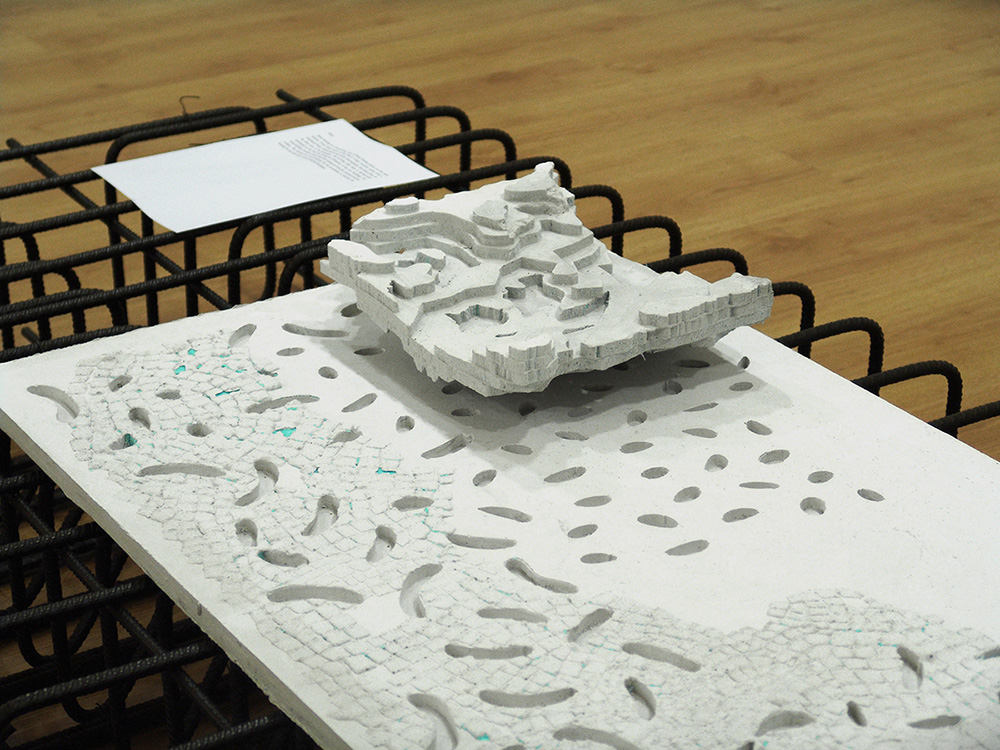 Columns (Time, Brain, Tranformation, Skeleton), 2015
Steel, plaster, extruded polystyrene
Time
The million-year metamorphosis occurs when carbonate and dolomitic sediments or limestones are exposed to the high temperature and intense pressure of lower geological layers. When they are worn by the collisions and frictions of continental shifts and tectonic phenomena. When they become subject to the occasional intrusion of magma and to the presence of active chemical substances. Then, their atomic bonds break. The atoms move around to form new bonds. Textures and structures are destroyed and new carbonate crystal types are formed. Mineral impurities such as clay, sand, iron oxides and firestone constitute the primary material of the trembling veins that traverse the mass of the metamorphosed marble. The vein formations resemble electrical discharges. Growing trees and expanding roots. Rivers that split into multiple watercourses. Things built to flow and things built to resist.
Brain
Birds flocking as a transforming cloud of black floating points over the rural horizon. Every single muscle on the flock's wings executes orders from a distributed brain, responsible for the chaotic choreography that takes place on the three axes of the atmosphere. The evolving dark form is rhythmically interrupted as the flock flies behind the silhouettes of the city buildings. On some rooftops, bundles of rusted steel bars spring up from the cracked concrete surface. The exposed steel waits patiently for the possibility to become the bearing for one more floor on the unfinished buildings.
Transformation
The nymph Daphne pleaded her father Peneus to transform her to the tree of the same name, so that she would escape from Apollo's amorous embrace. Zeus transformed into a swan in order to approach Leda, who got pregnant from him and gave birth to Helen of Troy, Clytemnestra and the Dioskouri, Castor and Pollux. The once beautiful priestess Medusa was transformed by the goddess Athena into a monster with snakes for hair, as a punishment for her being raped by Poseidon inside the temple of the goddess. Whoever looked at Medusa's hideous face, was in turn transformed into stone.
Skeleton
Assume that the bone structure is akin to the one of reinforced concrete. Then, the six-meter long rebars that define the skeleton of a building would correspond to the collagen bars that run through the bone. The cement that is poured into the temporary wooden molds, which are built around the steel rebars, would be analogous to the crystallized blood minerals that surround the collagen bars. In association with these collagen bars, minerals such calcium and phosphorus provide the bone with resistance equivalent to the one deriving from the tight structural compound comprised of cement and rebars. Without the reinforcing rebars, the cement would crumble. Without the cement, the rebars would bend.